La Red de Birdfairs es una plataforma de promoción y apoyo logístico y organizativo de festivales de aves, destinos y profesionales del Neotrópico. Permite también nuestra presencia en las Birdfairs más importantes de Europa, donde disponemos de actividades y estand propio para facilitar y canalizar el turismo ornitológico de los europeos a nuestros países.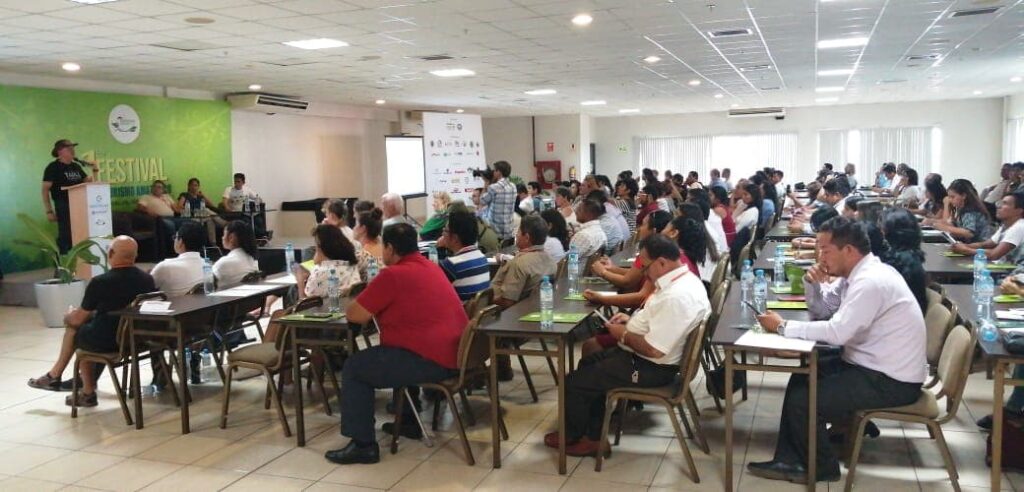 Una imagen del Amazon Birding Fest (Perú, 2019)
Este año tendrá lugar la primera edición. En parte presencial y en parte en línea de este Festival del departamento de Boyacá, en Colombia. 

Neotropic Birdfairs Network
Birdfairs from 13 countries met with the objective of consolidating a collaborative network between the Birdfairs of North, Central and South America
On January 23, 2021, the First Encounter of Neotropic Bird Festivals was held. An event that brought together representatives from 19 Birdfair and other major birding calls from 13 countries.
Convened by the Ornithology & Birding School representatives from Argentina, Bolivia, Brazil, Colombia, Costa Rica, Ecuador, Guatemala, Mexico, Nicaragua, Paraguay, Peru, Uruguay and Venezuela participated. Highlighting by number of events Colombia and Peru.
Being part of the call, consolidated festivals, which have been editions for up to ten years, as well as the most recent ones or that are still being planned, such as the Galapagos Birdfair, of the Galapagos Islands.
Also counting, with the support of European festivals. In fact, among the conclusions of that first meeting is the international promotion of American Birdfairs in European Birdfairs, as well as the consolidation of a collaborative network between the Birdfairs of Mexico (North America), Central America and South America. Sharing content, experiences, resources, events and exchange of experts among the twenty countries that make up this initiative.
This is how the organizers of these festivals come together and prepare, to grow together.
Asistir a una Birdfair del Trópico es ayudar a las Aves
Help birds and their ecosystems by participating in the Neotropic Birdfairs